Because it's our business to know your business!
Small & Home Based Businesses
Start up Businesses
Foreign Businesses

Small or Home Based Businesses

Foreign Businesses

Have your phones professionally answered and routed to you. Plus take advantage of our prestigious Veranda Park address to impress potential clients. Don't waste valuable time and money, focus on growing your business while our team takes care of the details.

Don't want to use your home address for your business correspondence? No problem, use our prestigious Ashley Park address and have your phones
professionally answered by our staff and routed to the phone of your choice.

Establish a business presence in the
United States overnight! Use our
prestigious Orlando address and an
Orlando area phone and fax number.
Even stop in and use our conference
rooms and office space when meeting
clients in Orlando.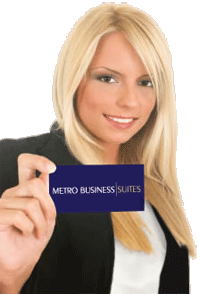 Benefits of a Virtual Office for today's Professional. A Virtual Office is essential for those who recognize the value that access to a professional Orlando office space, meeting rooms and business services provide on an as-needed basis. Whether you are currently working from home, starting a new company or expanding your business, needing to establish a branch office or a busy executive on the road, Virtual Office provides a quick, easy and budget-conscious solution to accommodate all of your office needs.